The Value of "Women's Work"--Ruth Diaz on Super Women
(excerpt from
The Superheroes Union: Dynama
)

"Why do you think I decided to work with children?" The smile spread across her whole face. "Everybody thinks it's easy, like it was a gimme degree and anybody could take care of kids. They're wrong. Some people are really bad at it, and some people just don't care enough. A lot of supers just have too much on their minds. They get lost in the crisis and forget about what's really important. So yeah, I may be twenty-seven and still living with my roommates from when we were all undergrads, but I love what I do."

"Good for you," TJ said softly. She cleared her throat, trying not to go all awkward in the face of that confession. "Me too. I was the kid that was always a crusader in search of a crusade, and I went into the Foreign Service. Probably do more saving the world in my day job than I ever will as a superhero."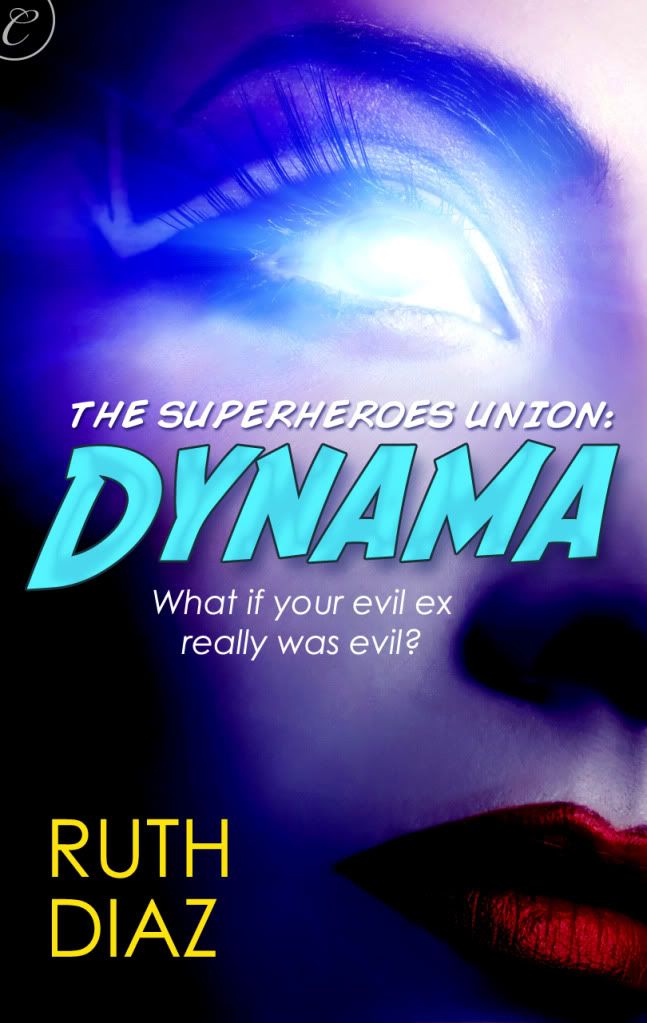 Annmarie shrugged and toyed with the stem of her wine glass. "The world needs both."
***
When I began working on
The Superheroes Union: Dynama
, I knew I was writing a love story and I knew I was writing comic-book suspense. I didn't expect the strong feminist undercurrent running through the book. But with TJ and Annmarie being who they are, I couldn't have written a story that felt true for them without it.
It's not that it revolves around feminist philosophy. But TJ is a superhero and Annmarie is a childcare worker, so questions of work and worth keep coming up for them. TJ is trying to save the world, both in her day job and as a superhero, and she's hampered by centuries of Western culture influencing the people around her to believe that as a woman, she can't do that. Being a woman and a Latina are both central to her identity, and she constantly has to prove that her work is as valuable as that of a man doing the same job.
Even superheroes have some bigots and idiots amongst them.
As a childcare worker, Annmarie has the opposite struggle. Because the work she does is historically considered "women's work," it is traditionally undervalued. At one point, TJ observes something Annmarie is doing and thinks to herself that "it's like having a wife"--not to devalue what Annmarie does, but in appreciation of the level of hard work that goes into taking care of TJ's rambunctious seven-year-old twins.
When you're reading, do you ever find yourself noticing the type of struggles a heroine has simply because she's a woman? And if you do, is it something you appreciate, or just one more element in a well-written story?
---
What if your evil ex really was evil?
TJ Gutierrez used to be a superhero. But after the birth of her twins seven years ago, she hung up the yellow spandex. Until the day her archenemy and ex-husband, Singularity, breaks out of prison. When it becomes clear he's after the kids, she's forced to call the nanny helpline—and once again become...Dynama!
Annmarie Smith doesn't have a superpower. She saves the world by keeping kids safe while their parents fight evil. She temporarily moves in with TJ, and the way the magnetic mama puts family first captures Annmarie's respect, and maybe her heart—even though she knows better than to fall for a superhero. Still, it's hard to resist their wicked chemistry.
Kapow!
But they can only hide from the world for so long. When Singularity's quest for custody puts the kids' lives in danger, can the two women conquer the evil villain and save TJ's family—all before their first date?
The Superheroes Union: Dynama
is available from
Carina Press
. You can
read an excerpt here
.
Carina Press store
|
Amazon.com
|
BarnesandNoble.com
**********
Cathy here: I'm always on the lookout for great speculative fiction, and the superhero genre is gaining momentum. Ruth Diaz's f/f tale
The Superheroes Union: Dynama
is sure to please!
And bonus! There is a
giveaway of cool stuff on Ruth's blog
Go! Go now! Win stuff!
---
Ruth Diaz
writes genre romances about non-mainstream relationships. She hides a number of publications in a different genre under another name, but
The Superheroes Union: Dynama
is her first romance publication. For more information, you can
subscribe to her blog
,
like her on Facebook
, or
follow @RuthDiazWrites on Twitter
(where she is most active and, well, opinionated).